Elizabeth Cady Stanton
(1815-1902)
This show features:
Women's Rights, Women's Suffrage, Equal Rights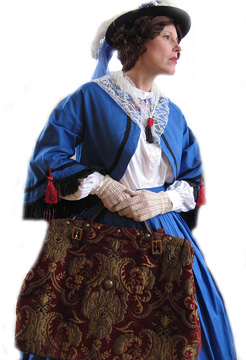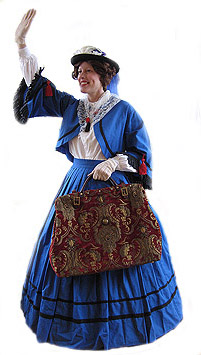 This champion of the Women's Rights Movement stood out because Elizabeth Cady Stanton had several things many of the others lacked - a husband, seven children, tremendous writing ability and a wicked sense of humor. What other suffragist had a husband and large family but still fought for women's rights?
Stanton worked in close partnership with Susan B. Anthony - with Stanton writing Anthony's orations! While Stanton is best known for her long contribution to the woman suffrage struggle, she was also active and effective in winning property rights for married women, equal guardianship of children, and liberalized divorce laws so that women could leave abusive marriages which harmed the wife, the children, and the economic health of the family.